This $8000 Leica Shoots Black and White Only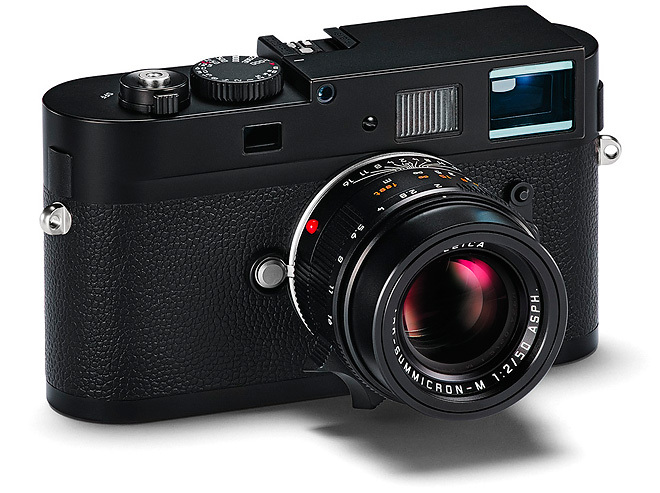 One reason why I love Leica is because they follow their own path and aren't shy when it comes to asking for cash. They have the audacity to ask $8000 (56000 SEK) for their M9-P, a camera most ordinary people would easily mistake for a large old (albeit retro chic) compact. And that's for the body only mind you. The lenses put you back another few thousand a piece, like the 35mm 1.4 Summilux-M for $4995 (yes, Dollars) or why not a nice 21mm 1.4 Summilux-M for $6995 (a world record breaking lens, but still).
Now Leica are putting up another irresistible treat for us gear lovers, listen to this: The Leica M-Monochrome, a version of the M9-P that shoots… wait for it… only black and white! And the asking price? Well, it's actually $500 or so MORE than the color version. You got to love Leica for this!
And though this might sound as pure provocation to the best of us, there is a logic behind all this. For those shooting black and white only, color enabled cameras do have some drawbacks as enabling the sensor to pick up three colors puts certain compromises on top resolution and noise, but going full monty and doing black and white only in an $8000 camera is the longest extension of a middle finger I've seen in a while. It's fun. It's bold. And I love it.
And do I want the camera? Are you kidding?! Saving up for it as we speak!
About the Blog
This blog is written by Walter Naeslund and has been around since 2007. The blog is about the journey of starting an advertising agency and a sneak peek behind the scenes of what goes on at the Honesty HQ in SoFo, Södermalm. It is also a blog about communication & technology. The blog has gathered almost a thousand posts over the years with several longer and shorter breaks. Welcome and enjoy.
Learn More